Welcome To
Vom Chimonis Haus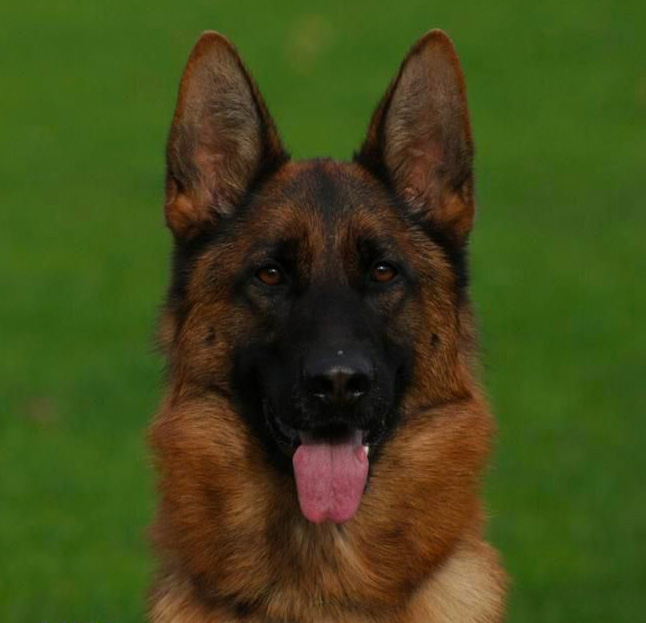 WHAT WE DO
ABOUT US
Welcome to Vom Chimonis Haus, a Top World Class German Shepherd breeder! Our German Shepherd dogs are carefully trained and responsibly bred to preserve the high quality Champion Seiger blood lines, making them a perfect choice for any home.
READ MORE
Our German Shepherds
As trusted local dog breeding center,
we focus on providing the best, most healthy pets to our customers.
ANNOUNCEMENT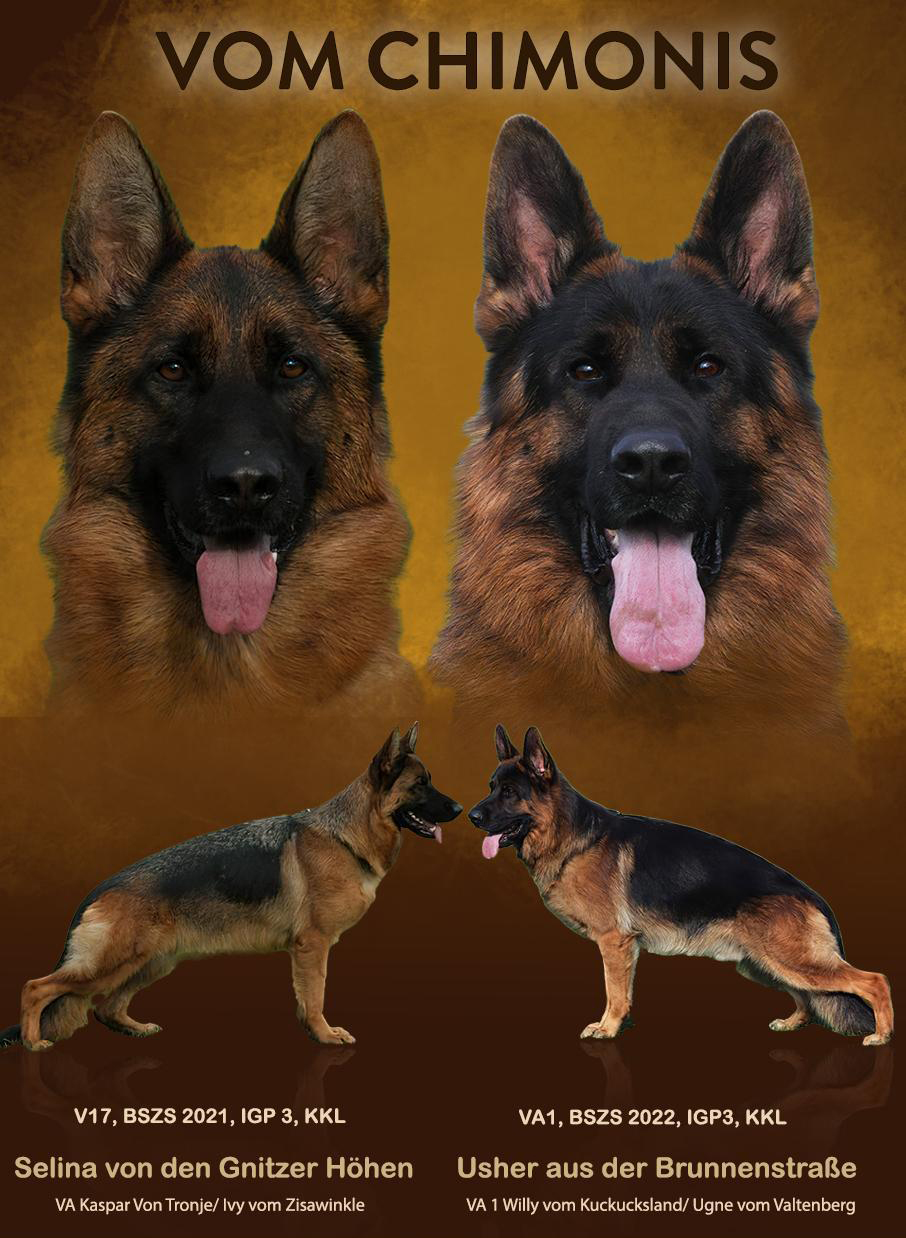 Vom Chimonis Haus Is having VA 1 BSZS 22 (German Shepherd Dog - Male) Usher aus der Brunnenstraße litter
Breed Report (German Shepherd Dog)
Large, powerful and full-bodied, type and expressive, very well pigmented, strong, well-formed head, high withers, straight back, correct position and length of the croup, very good position and length of the shoulder blade with a long, attached upper arm, very good Angulations in the hindquarters, correct fore and under chest, straight front, straight step sequence in front and behind, very good gaits with powerful replenishment and free advance from a firm back. Safe being. TSB pronounced. V. Particularly expressive male with a very well-formed head, a lot of black, very good top and bottom line, harmonious conformation.
Contact
GET IN TOUCH WITH US
If you have any questions or need some more info, feel free to get in touch with us.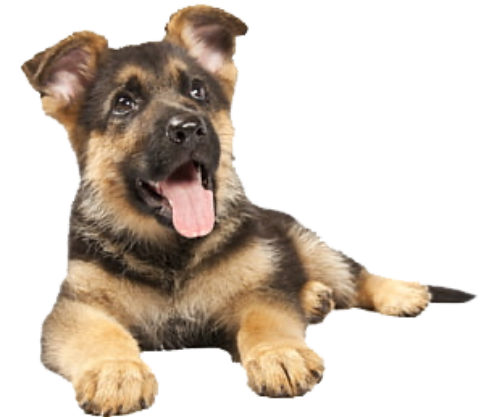 Contact
GET IN TOUCH WITH US
If you have any questions or need some more info, feel free to get in touch with us.
Vom Chimonis Haus
Central New Jersey
Phone 609-246-0934
Client Words
Testimonials
As a trusted and responsible breeder, we focus on providing the best, healthiest dogs to our customers...here's what our customers have to say!
Farrah
K. Domer
What a dog!! We were very thorough in our search for a Vom Chimonis Haus and had a hard time finding breeders whose standards were up to par. Linda was referred to us by another GSD breeder i n Colorado and boy did she know her stuff. When we went to visit our soon to be pup Linda showed us the facility, all the paperwork and everything else you can possibly imagine.
Paco
J. Rouse
I just wanted to let you know that Bo is doing great. He is a very energetic, intelligent, and loving dog; he loves people and he loves playing with other dogs. He has brought so much joy into our lives, and we could not have asked for a better dog. Everyone he meets falls in love with him immediately. He is growing very fast and he is learning very quickly.
Chance
K. Mansur
Chance has been a challenge to raise as he is very willful, but I learned to take the journey with him …He is so-o-o intelligent, I barely have to show him a new command before he's got it. We are a team and enjoy long hikes and most of all playing chase the ball. He is a wonderful watch dog and is always near me or my husband. I have attached some pictures of Chance at 13 mos. He takes after his father~Hoss~he's a handsome devil~:). Thought you might want to follow the development of one of your pups."
Vom chimonis Haus provides quality and healthy dogs.
German Shepherd Puppy for Sale, German Shepherd Dog Breeder, Vom Chimonis Haus German shepherd Dog